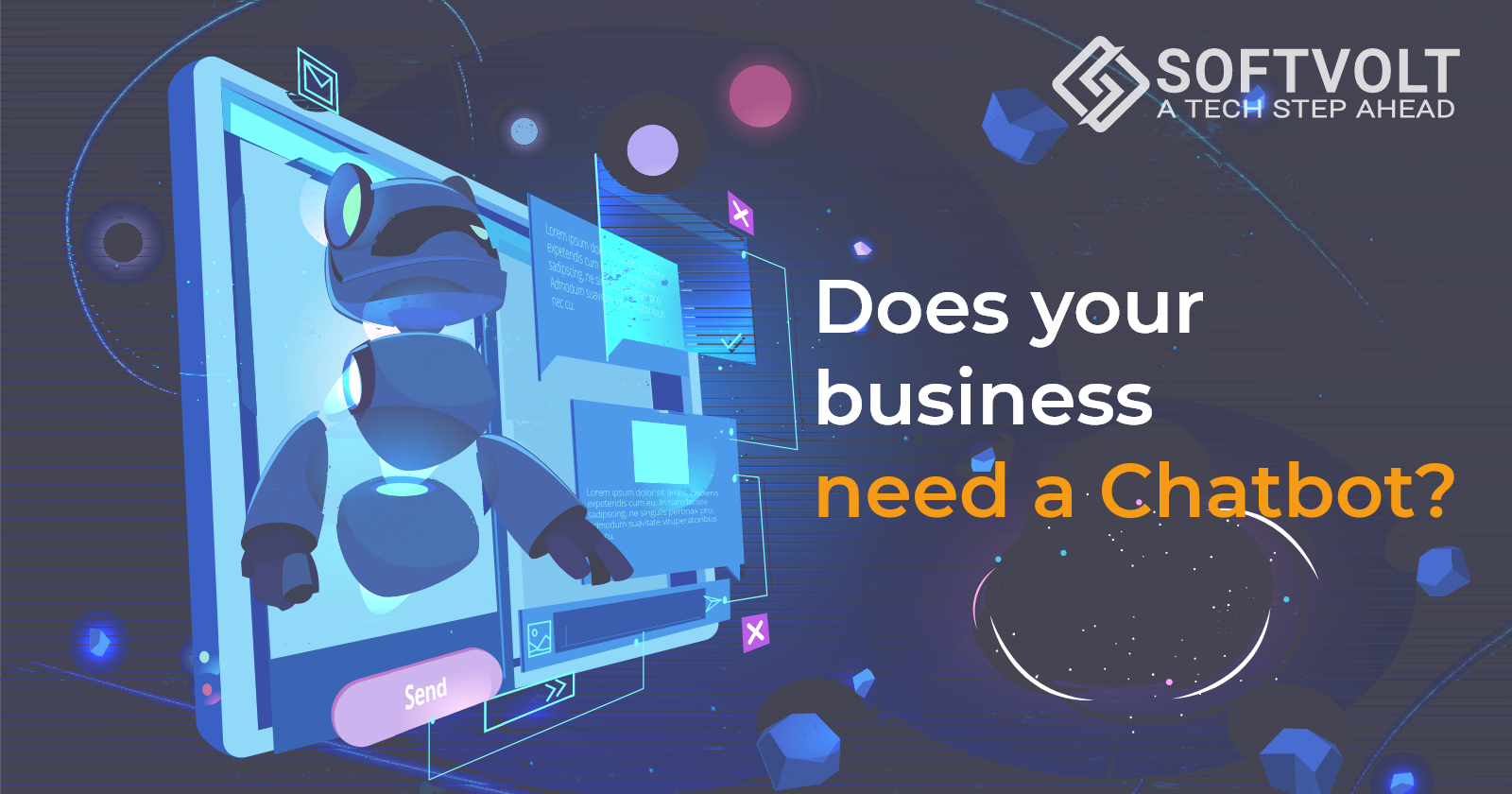 Does your business need a Chatbot?
With travel restrictions and pandemic hitting us hard, people and businesses are making the use of technology like never before. In fact, companies are haste in introducing chatbots as a measure of social distancing. One question that still sustains is whether your business actually needs a chatbot or not?
The answer to the above question basically depends upon the kind of business you owe and how crazily your business is driven by technology and innovation. The cut-throat competition in the present market makes it mandatory for every business to adopt the latest technology. It becomes quite essential for businesses and companies to catch the early trend of innovation to maximize profits and maintain a booming algorithm for the long term.
Let's dig into some of the top reasons why your business might need a chatbot development:
Customer Support Automation for Similar Queries
Be it any industry, when you analyse the user base, you will find that there are some basic questions that every customer generally asks. These general questions by customers require known and predefined answers which can easily be automated. For such scenarios, a chatbot is the best way to keep your customers engaged.
Enables Utilization of Human Resources for Qualitative Tasks
Chatbots can be effectively utilized to assist your users or customers for trivial tasks round the clock. Unlike humans, chatbots do not get irritated or bored and can be employed for regular stuff. As a result, the human resources of your business can be utilized for productive and qualitative tasks without having to bother about less essential duties. Also, it saves the cost of employing customer support executives.
Enhance Brand Presence with Minimum Effort
With the increase in competition, customers always choose those solutions that do not require much effort and can meet their expectations instantly. In short, something that can solve their problems in a jiffy. Chatbots can easily engage potential customers, providing them with instant solutions irrespective of the time. For effortless customer experience, chatbots are a must.
Chatbots Development are Affordable
Chatbots development does not burn your pocket when compared to application development. It is basically a one-time investment thing which is entirely different if you employ a customer support executive. Investment in quality products is always beneficial for your business as it increases your customer base.
Tap in More Customer as an Early Adopter
By adopting Chatbots into your business you can tap in technology-savvy customers who like to perform every task on the go, which will further enhance their loyalty towards your business or company. In case your business is an early adopter of chatbots, there is every possibility more, and more customers will be attracted and lured towards your business out of curiosity. With each passing year, chatbots will become mainstream.
Speed-Up Operations
Chatbots are not bound by any limitations unlike the customer support executives. For example, human resources can handle only limited conversations, while chatbots can operate beyond their limit. Inculcating Chatbots solutions into your business will complement your human task force, boost your business efficiency, and reduce effort and cost. This will ensure you get sufficient time to explore new business opportunities.
Enhanced User Interaction
Chatbots provide enhanced customer interaction and act as the best tool to keep them engaged on your platform for a longer time. They are also useful for initiating and maintaining conversation with your user. Chatbot information gets enhanced based on user input, which helps in building trust and loyalty.
Chatbots are User-Friendly
Most users adhere to chatbots as it not only allows easy communication but also solves their queries anytime, anywhere. The users get familiar to your business through its simple interface. This ultimately engages your customers better, increases sales and brand image.
Less Time Required for Chatbot Development
The development of a fully functional chatbot does not require more time when compared to application development unless you have chosen to develop something which is an out-of-the-box solution. Tapping time is one of the crucial factors for any business. The early you finish the development of chatbots, the earlier you can execute strategies and marketing analytics for better prospects.
Easier User-Data Collection
Once you start obtaining enough traffic to your website, collecting user data would be a lot easier. Through this collected data, you can enhance your chatbot ability and also convert potential traffic into customers. This can act as a lead generation tool for your business and save you from spending on marketing and promotion.
The ongoing Chatbot Trend
While in the initial stages of the chatbot, people were quite curious and anxious about the potential technological influence it may have on future enterprises and businesses. Brands are already tapping in the benefits of chatbots in the user experience. And it seems the failure to adopt such technology to your business can lead you to stay behind in the competitive world.
So it's' time you Catch Up with the Chatbot Trend!